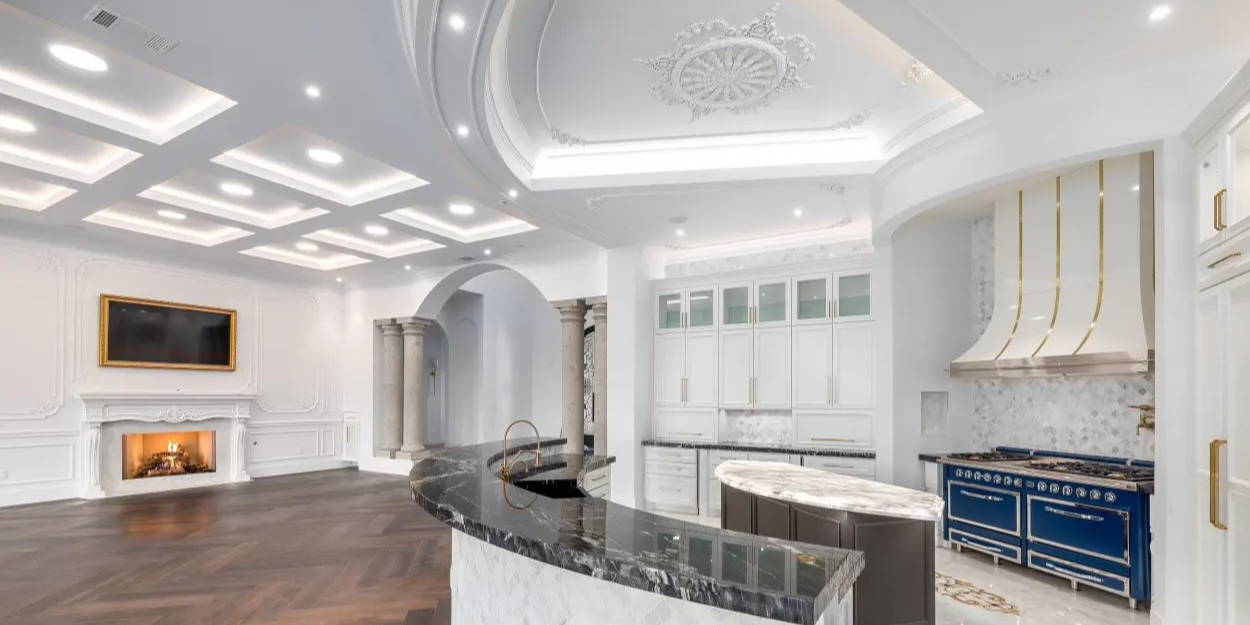 Private Residence - New Construction Austin, Utah
A beautiful French Country charm was the desired style of this residence –and these clients loved custom millwork on an intimate but grand scale. This residence is exciting! White River worked with the contractor and especially with the trim installer who selected designs with the clients - from White River's online catalogs. We then adapted our design to the clients jobsite conditions. The end result were complex, layered and just eye – catching!
This is a Design Services Project which includes design concept, elevations, sections, dimensioned drawings, take-off, quote and jobsite drawings for installation. For more information on how we can assist you in taking your ideas and transform them into the interior of your dreams visit Millwork Design Services.