How to Achieve Classical Harmony throughout a Space
How to Achieve Classical Harmony throughout a Space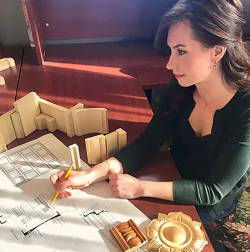 By Coreena Harbison, Senior Designer White River Hardwoods
---
"The homeowner had a vision for their project from the start. They were looking for Old World details with classical styling. I loved the idea of the juxtaposition of the very modern bent glass wine cellar in the middle of the classical design elements. We paid homage to ancient architecture while still keeping the design fresh and livable." - Leann Agnew, Designer & Contractor, Living Settled LLC, Texas
An old world classical kitchen is not something that all custom cabinet builders are used to making. At a time when transitional and modern designs are more popular than ever, achieving true classical proportions and details is becoming a lost art. Designer and contractor Leann Agnew teamed up with White River Design Services to help a custom cabinetry maker achieve an old world look for her clients' kitchen and living areas. She came to us with this inspiration photo from her clients and we worked from there to modify the design to fit the space and functionality the clients were after.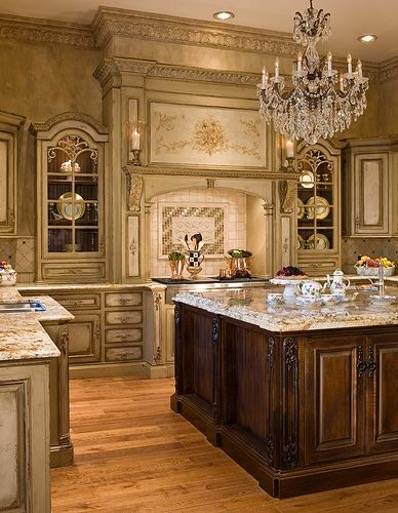 ---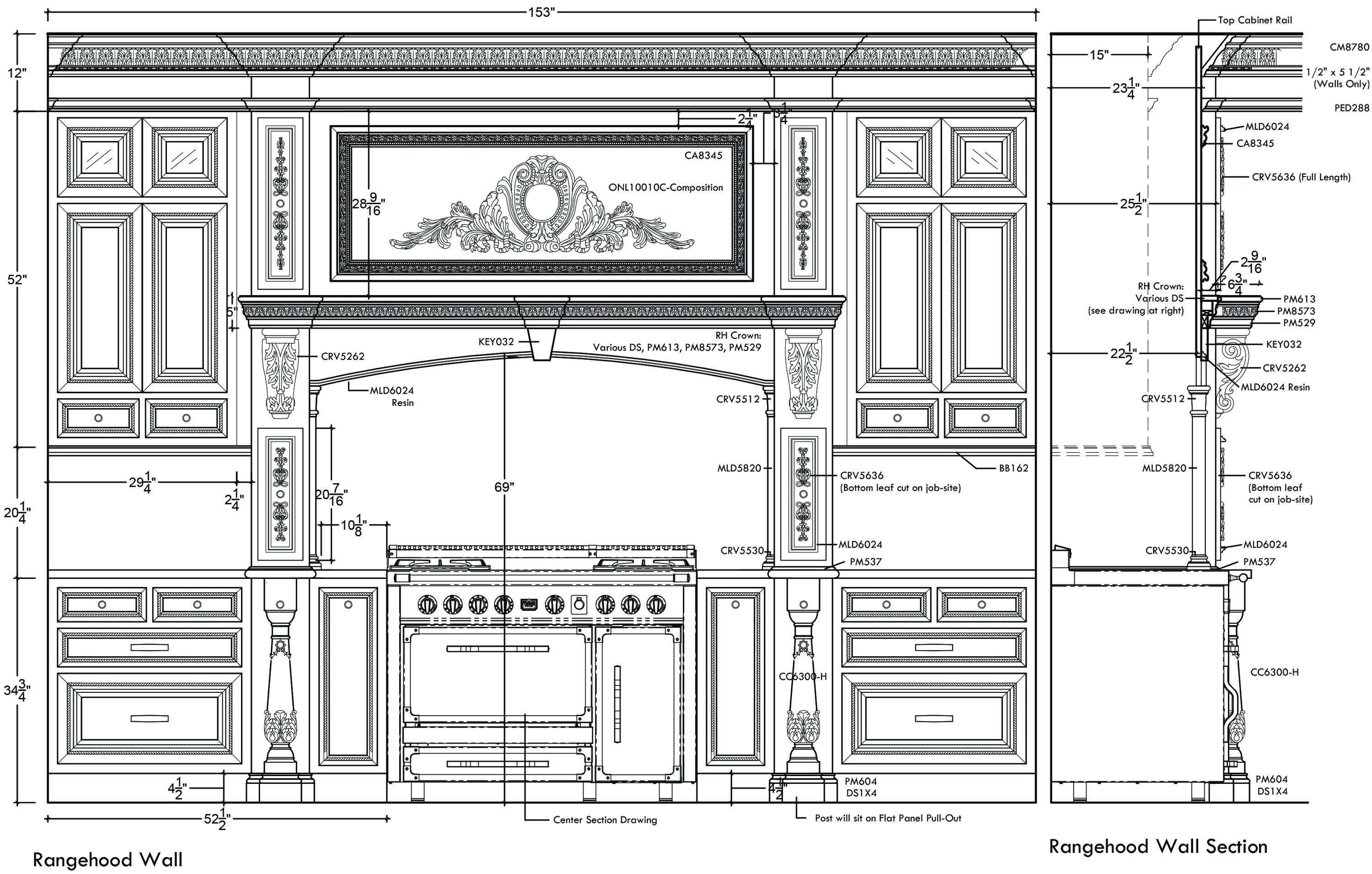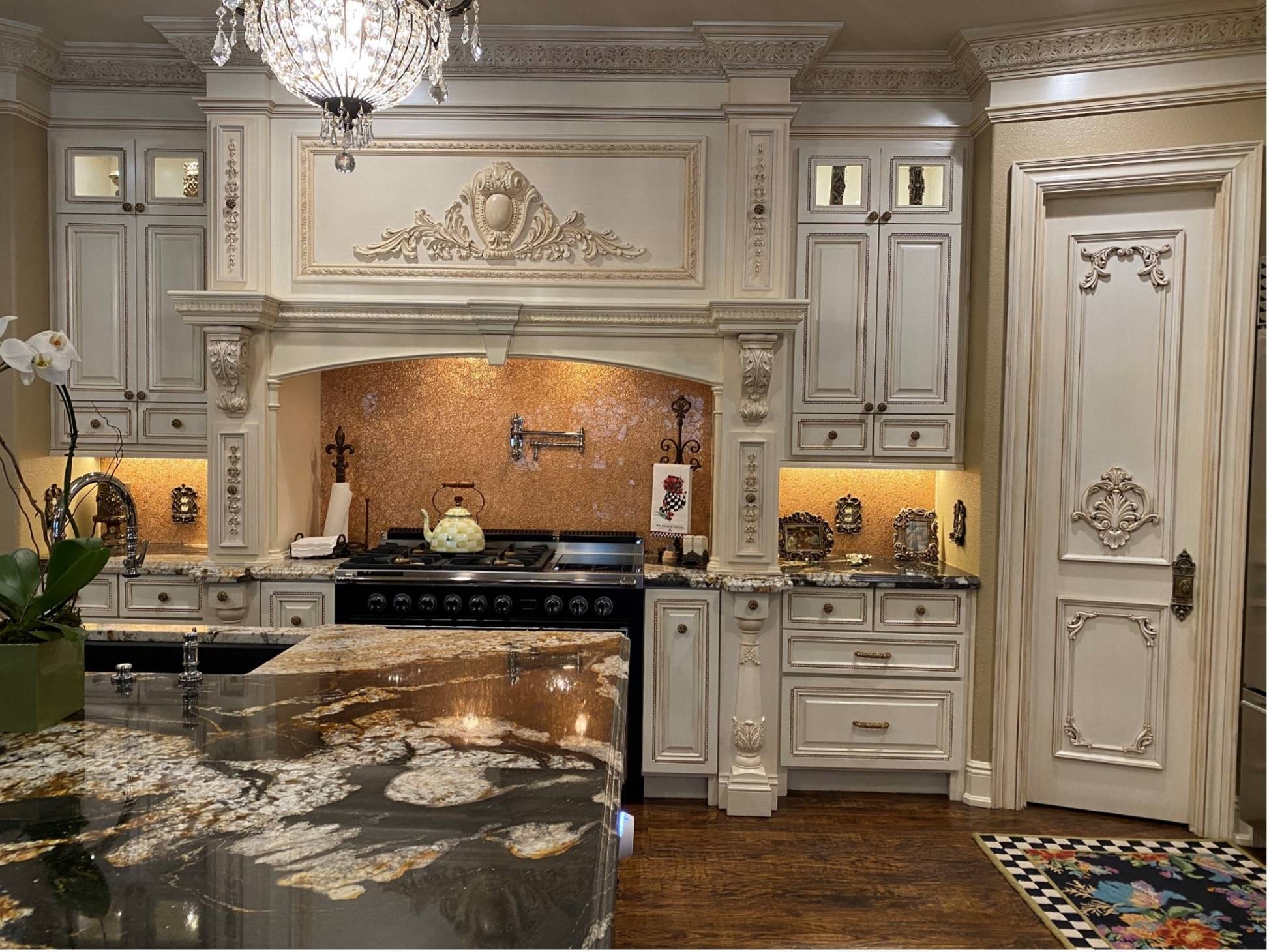 Special consideration was made for the choice of crown, at it extended beyond the kitchen, into the living area, and around the curved dining area and wine room glass wall. This crown also had to be available in wood, curved resin, and stone.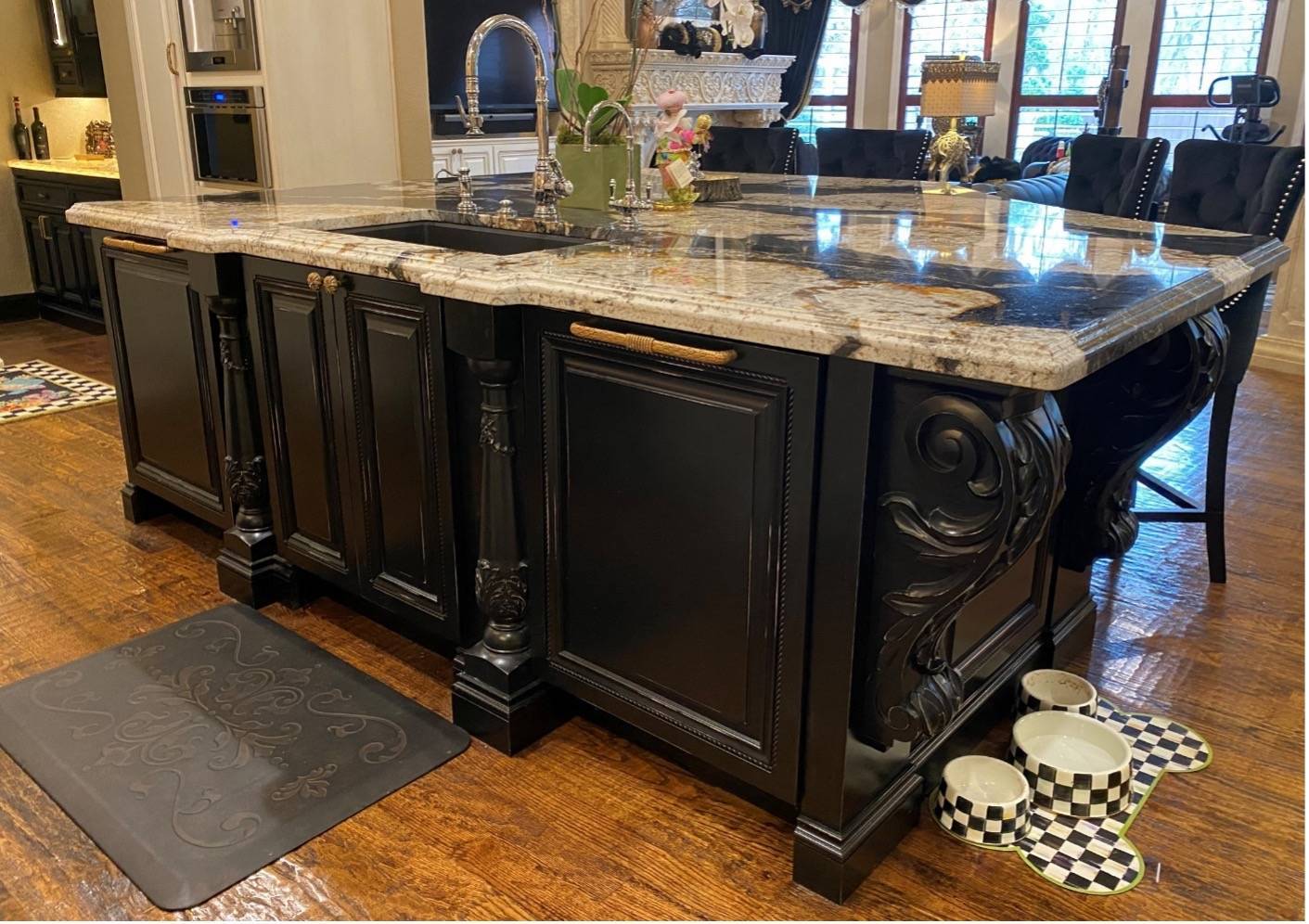 Onlays were carefully chosen as focal points for the Rangehood, Island, and Doors. The look is beautifully balanced and pleasing to the eye.
---